Help, My Family Doesn't Accept My Child Has Autism
May 25, 2018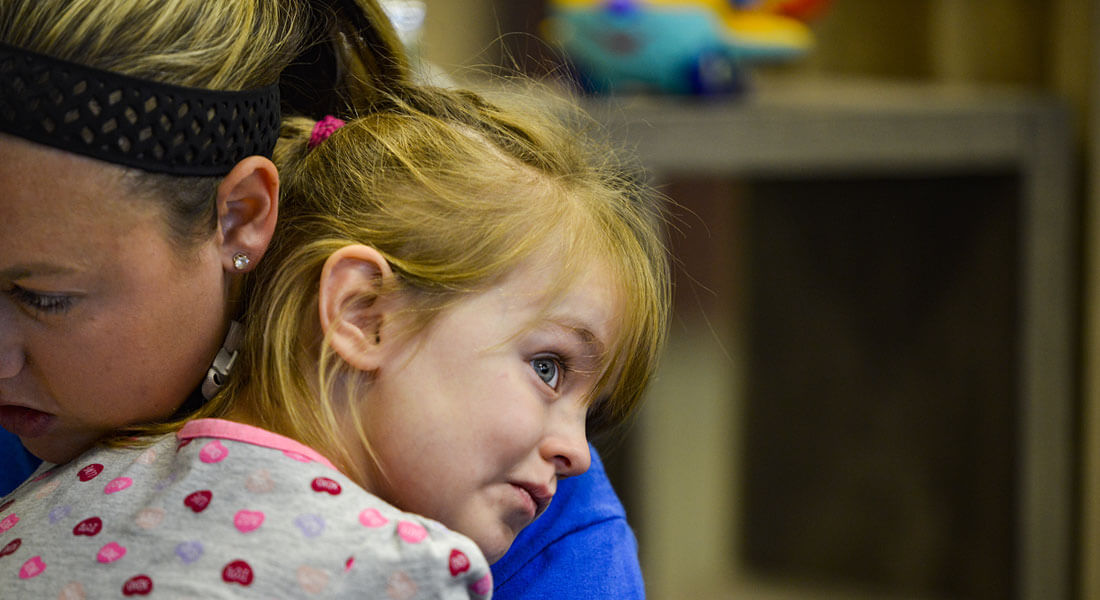 Hopebridge Parents Open up About Dealing with Autism Acknowledgement
While living with autism can be a beautiful thing, it's no secret that children on the spectrum have various struggles to overcome throughout life. Nor is it a surprise that parents of those kids have their own set of challenges to conquer, from learning to cope with communication breakdowns to finding the best therapy options, then financial questions and worrying about what the future has in store for their kiddos. There is one issue, however, that seems to come as a shock for many parents in our Hopebridge community: a lack of autism 'acceptance' from other family members.
We've been told this is can be the most difficult part of autism parents have to deal with, mainly because of the emotional toll it takes on them. They expect to see judgmental looks out in public, but not in their homes. Even tougher, this often comes when they likely need the most support, and sometimes after these parents have already battled their own skepticism or grief surrounding the diagnosis.
We've Heard It All
Do any of these statements sound familiar to you?
For one Hopebridge mother, Melissa, it was, "he just has nothing to say," and "are you sure he can hear you?" Early in her son's life, she had concerns, but believed she was paranoid since others pressured her not to acknowledge the signs of autism. Even after Jonathan's diagnosis at 3 years old (which also followed years of therapy), she feels as though she continues to be blamed for his 'differences.'
Need help for your child?
Contact us and we can help you navigate this journey to make the best life possible for you and your child.
"Family is supposed to be there to help and support, and instead, they look at me like I'm making it up," said Melissa, who experiences both angles from different family members. "Some understand he has different needs and try to pick up and read about it, which helps. Others don't understand Jonathan, nor that a lot of his actions are likely due to autism. They don't understand because they don't want to, and they don't like to talk about it."
So Why Not Acknowledge the Diagnosis?
The reasons run the gamut. Many are not rooted in negativity and come from a lack of awareness, misunderstanding and/or stereotyping. The stereotypes can go many different directions, ranging from comparisons to Rainman to believing ASD equals non-verbal. Sometimes people mistake intelligence for a sign that there is nothing diagnostically at work. They don't understand that just because someone is extremely brilliant, he or she may still benefit from autism services.
For others, it is a fear that the child won't 'fit in' due to the label, or sadly, feelings of shame; worrying that the diagnosis means something about themselves, personally. And still, others see it as an 'excuse for bad behavior.'
No matter what the reason, it can be hurtful to parents. They want their children to be accepted in schools, by their peers and the general community, and having to worry about recognition within their own families is an added stressor.
Grandparents, aunts, cousins and other extended family members can be valuable to have in your child's life – and yours! – so it is understandable that you want to want to be able to share all aspects of it with them.
While every relationship is different and you need to judge what makes sense for your scenario, here are a few tips to serve as a bridge for getting your family on board.
Assume positive intent.
What seems like a lack of acceptance may not be what you initially think. Maybe this person loves your child so much that they are scared to put a label on him or her. Maybe they misunderstand or feel awkward talking about it. It's better to assume the positive and go to the source to find out more, rather than putting up your guard from the start. You want this person to be open, so it's beneficial if you also take an open approach.
Give them time.
This family member may not yet recognize your child has autism, but it doesn't mean he or she will not ever grasp it. As a parent, you likely went through various stages of understanding and even grieving (and may continue to do so), and it is important to remember that your family might be doing the same. It may also take them a bit longer adjust, since they are not as close to ASD as you are.
Advocate and educate.
This is a time to educate. It can be intimidating to try to teach your family members (especially those 'older and wiser' than you!), but if you approach it gently, it can lead to closer relationships for you and your child. Talk about it from the doctor's perspective to add credibility, but don't preach or confuse them with tons of new terms or acronyms right off the bat. Find out what they already know about ASD and use that as a jumping-off point. If they harbor misconceptions about autism, try to refute them without being condescending.
Remain positive.
Talking to your family about autism should not feel like you are sharing bad news. It's ok to share your real feelings and open up about hardships, of course, but there is no reason to make it seem as though there is something 'wrong' with your child – because there isn't! Remind them that your child is still the same person he or she was before the diagnosis. The label does not change anything other than it helps to explain some actions and sets your kiddo on a path to live a better life.
Get them involved.
Thankfully, there are resources at Hopebridge that assist parents and children in many of the challenging areas they face, and this is one of them. If you're having trouble with the conversations or can't answer all of the questions, ask your child's therapy team for guidance. Consider inviting your family member to engage with the team, even bringing them to the centers to learn more.
Demand respect.
Are they still not having it? This is your child and in order to be a part of your life, they should respect all parts of you both, and that includes autism. They don't have to talk about it or believe in all of your choices, but they need to know you have your child's best interest at heart and treat each of you with dignity and courtesy.
Find support.
Even if after all your efforts, this family member still refuses to open up, you still need support. You need someone to lift you up and give you strength. Someone to complain to and cry on his or her shoulder. Someone to offer help with your child when you need a moment. Find this in other family members or friends. If no one close to you is willing to play this role, seek other parents going through similar circumstances, join a support group and/or take the time to talk to your own therapist.
Parenting a child with autism is rarely easy and we hope family can be there for you to make it better. Either way, we are here for you and so are many other parents. If you have experienced similar challenges and have questions or advice for other families, please visit the Hopebridge Facebook page to join the conversation.