Hopebridge Opening New Therapy Center in Kokomo, Indiana
September 27, 2018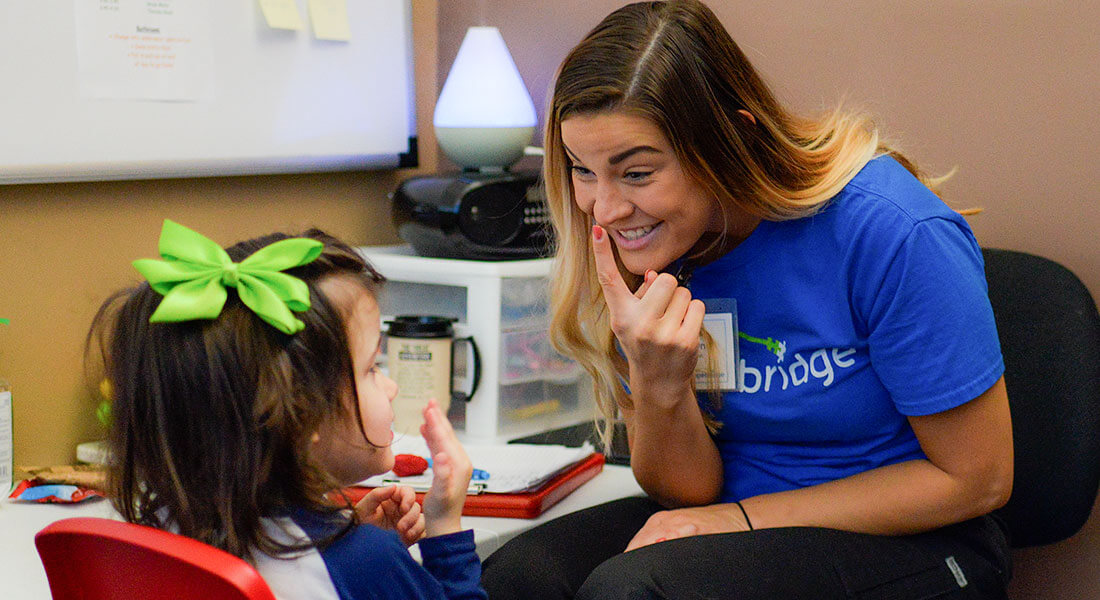 A new and larger center will allow an additional 40 more kiddos to receive critical therapy services
At Hopebridge, we are committed to helping children touched by Autism Spectrum Disorder or other developmental delays live the best life possible. Hopebridge is Indiana's leading comprehensive therapy center for Applied Behavior Analysis (ABA), Occupational, Physical, and Speech therapies for the treatment of Autism and other developmental delays. We are excited to announce today that we are expanding autism services by growing into a larger 15,000 Sq. Ft. facility at 1558 East Boulevard Street in Kokomo.
An innovative and effective way to receive services: our multi-disciplinary therapy model
Our unique multi-disciplinary approach, Hopebridge360, ensures that we are treating the whole child, not simply a diagnosis. Through the coordinated effort of our team of diverse specialists, we can offer a wider range of benefits than in-home or other center-based therapy centers, like:
Insurance-recognized behavioral diagnostic evaluations
State-of-the-art equipment in a facility designed specifically for pediatric therapy
Interdisciplinary consulting and collaboration between Occupational, Physical, and Speech therapists
Innovative indoor play area for interaction and socialization
Kitchen and dining areas for building life skills and peer-to-peer interaction
Spacious therapy rooms designed to reduce distractions and enhance therapy sessions
Brand new therapy equipment to meet each child's specific needs
Comfortable waiting area for parents who opt to remain in the center while their child receives services
Creating new jobs to serve more patients with autism and other developmental delays
Hopebridge continues to experience tremendous growth with this center expansion in Kokomo, as well as more planned for 2018 in Indiana, Kentucky, Ohio and Georgia. The Kokomo Center is actively hiring; ultimately hiring 40 more team members and serving up to 40 additional patients.
"Kokomo was our very first center, so we're excited to move into a larger facility and continue to address the growing needs for autism services in the community. By moving here, we've now expanded our opportunity to provide services and potentially double the number of patients we serve, while also creating opportunities for new jobs in the community," said Chief Clinical Officer, Kim Strunk.
*Informed consent was obtained from the participants in this article. This information should not be captured and reused without express permission from Hopebridge, LLC.