Hopebridge Appoints Clinical Advisory Board to Advance Autism Care and Quality
April 10, 2023
Board to Provide Esteemed Oversight and Guidance to Hopebridge Clinical Teams
At Hopebridge, we've doubled down on our commitment to clinical quality with the formation of a new Clinical Advisory Board. Comprised of some of the foremost experts in the pediatric and autism spaces, the board is a beacon for excellence as the science of applied behavior analysis (ABA) continues to advance.
What does this mean for our families and clinicians? The Clinical Advisory Board serves as a sounding board for existing Hopebridge clinical processes and procedures, as well as provides expert-level oversight and guidance to Hopebridge clinical teams to ensure the highest quality care and continued advancement for our children.
While a new CDC study recently revealed that autism prevalence has increased to 1 in 36 children and barriers to autism diagnosis are lessening, there are still many challenges to overcome in access to early intervention. In light of this, the 2023 clinical priorities for the Clinical Advisory Board include assessment and treatment of challenging behaviors, dissemination of child and family outcomes, enhanced interdisciplinary collaboration and teaming, and expansion of a continuum of care for children to improve access.
"The Clinical Advisory Board is another important step in our pursuit of patient-focused, compassionate care." said Hopebridge Chief Clinical Officer Jana Sarno. "It adds to the checks and balances within our clinical systems to ensure that we are providing ethical and effective care. We are proud to organize and maintain a board of advisors from all different backgrounds and we trust their expertise and guidance."
The Clinical Advisory Board is one of many structures put into place to ensure quality care at Hopebridge. In recent years, Hopebridge has expanded its clinical leadership team, which includes Dr. Adam Hahs, chief science officer, Jana Sarno, chief clinical officer, and Hopebridge founder, Kim Strunk as head of clinical strategy. Most recently, Hopebridge has moved forward with its leadership succession plan by announcing a new chief executive officer, David McIntosh, a former physical therapist.
"It is my goal to bring my clinical and research experiences as well as my expertise in evidence-based practice in applied behavior analysis to the care of children who are confronted with various challenges." said Dr. Jonathan Fernand, assistant professor with Florida Institute of Technology and member of the Clinical Advisory Board. "I look forward to working in a multidisciplinary capacity to give back to an amazing community of professionals who strive to improve the quality of life of families at Hopebridge."
Clinical Advisory Board Members include: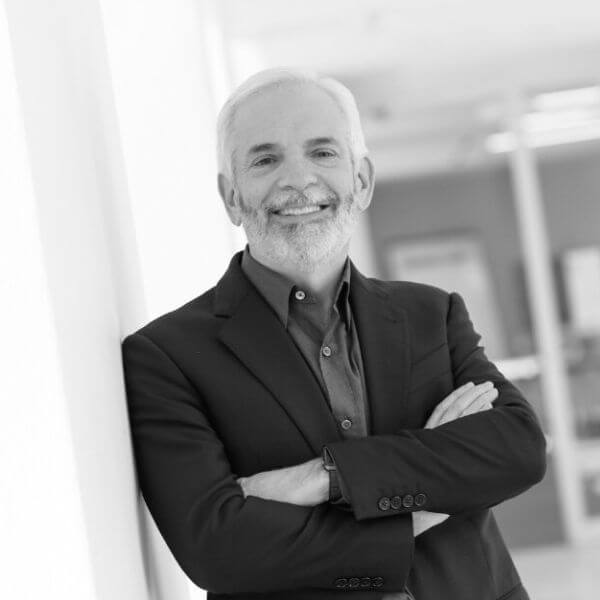 Andrew Dreyfus is president and chief executive officer for Blue Cross Blue Shield of Massachusetts (BCBSMA), one of the largest independent Blue Cross Blue Shield plans in the country with nearly three million members and more than 20,000 employers. Under his leadership, BCBSMA has been consistently recognized as one of the nation's best health plans for member satisfaction and quality.
Andrew's contributions to the Hopebridge Clinical Advisory Board will include expertise on autism, value-based care and provider-payer relationships.
George Boghos, MBA is CEO of Imagine Pediatrics and founder of Autism in Motion (AIM) Clinics. As CEO of Imagine Pediatrics, George has overseen the expansion of the Nashville-based organization, which provides high-quality virtual pediatric care to thousands of medically complex children and their families. In addition to his work at Imagine Pediatrics, George also founded AIM Clinics, a center and in-home provider dedicated to delivering evidence-based applied behavior analysis services to children with autism living in historically under-resourced communities. Through his leadership and dedication, George has made a significant impact on the healthcare industry and on the lives of countless families.
George's contributions to the Hopebridge Clinical Advisory Board will include expertise on autism, value-based care and pediatrics.
Elizabeth Lorah, PhD., BCBA-D earned her Doctor of Philosophy from Temple University in Educational Psychology. She is also a board certified behavior analyst at the doctorate level (BCBA-D). She is a leading researcher on the use of speech-generating devices in behavior analytic treatment for autism. She teaches in and coordinates the University of Arkansas Graduate Certificate in Applied Behavior Analysis. Dr. Lorah is currently a Co-PI on a Convergence Accelerator grant from the National Science Foundation that is working to leverage existing Artificial Intelligence (AI) technologies in the development of improved high-tech augmentative and alternative communication systems. Additionally, she is working on a grant from the National Institutes of Health that is evaluating AI systems for parent and staff implementation of behavior analytic procedures.
Dr. Lorah's contributions to the Hopebridge Clinical Advisory Board will include expertise on autism, technology, speech and early intensive behavioral intervention (EIBI).
Jonathan Fernand, PhD, BCBA-D is an Assistant Professor in the School of Behavior Analysis at Florida Institute of Technology. He has served as a reviewer for several journals including the Journal of Applied Behavior Analysis, Behavior Analysis in Practice, Behavior & Philosophy, and The Analysis of Verbal Behavior. Dr. Fernand has presented at regional, national, and international conferences as well as authored several articles and book chapters pertaining to a range of topics including the assessment and treatment of pediatric feeding problems, treatment of rigid and inflexible behavior in individuals with developmental disabilities, and parent and staff training.
Dr. Fernand's contributions to the Hopebridge Clinical Advisory Board will include expertise in behavior analysis, assessment and treatment of maladaptive behavior, and feeding.
Ilene Schwartz, PhD., BCBA-D is a professor of Special Education at the University of Washington. She is the director of the Haring Center for Inclusive Education at the UW and the director of Project DATA (Developmentally Appropriate Treatment for Autism), a school-based early intensive behavioral intervention program for children with autism that has been in operation since 1997. She has an extensive background working with young children with disabilities and their families, specifically with young children with autism and related disabilities. Dr. Schwartz has published numerous chapters and articles about early childhood education, social validity, and ethical practices in applied behavior analysis. She serves on the editorial review boards of Topics in Early Childhood Special Education and the Journal of Early Intervention.
Dr. Schwartz's contributions to the Hopebridge Clinical Advisory Board will include expertise on early intensive behavior intervention, culture and ethics.
Charles Kennedy, MD is a recognized expert in healthcare delivery, finance and information technology with over 25 years of experience as a C-level executive and board advisor at several leading companies. He leads the firm's overall strategic focus and is a member of the Investment Committee.
Dr. Kennedy's contributions to the Hopebridge Clinical Advisory Board will include expertise on pediatrics and value-based care.
Jason Helgerson is the founder and CEO of Helgerson Solutions Group, leading the firm's mission of making the world a better place. Jason is the former Medicaid Director for the State of New York and State of Wisconsin. An eternal optimist, Jason believes in new, innovative approaches to solving complex problems in health and social care. Jason also leads the firm's portfolio of venture capital and private equity advising, as well as engages in international comparative work, bringing the best ideas to change-makers across the globe.
Jason's contributions to the Hopebridge Clinical Advisory Board will include expertise on Medicaid.
Commitment to Quality, Compassionate Autism Care at Hopebridge
The introduction of CAB is just one of Hopebridge's many efforts to advance the world of ABA. If you are interested in joining the cause and pursuing a career with an organization that offers a wealth of paths to grow your career, the chance to participate in meaningful research and innovation, and makes an impact in the daily lives of families through ethical and effective autism care, we hope you'll connect with us for the job opportunities available across the country.
For families, everything we do is for your children. We are dedicated to seeing your children thrive through new opportunities and experiences. If you believe your child can benefit from our interdisciplinary services, like ABA, occupational therapy and speech therapy, we're here for you. Reach out to us today to talk about arranging autism testing or a therapy evaluation.
*Informed consent was obtained from the participants in this article. This information should not be captured and reused without express permission from Hopebridge, LLC.