How Neurodiversity Makes the World Better
April 22, 2021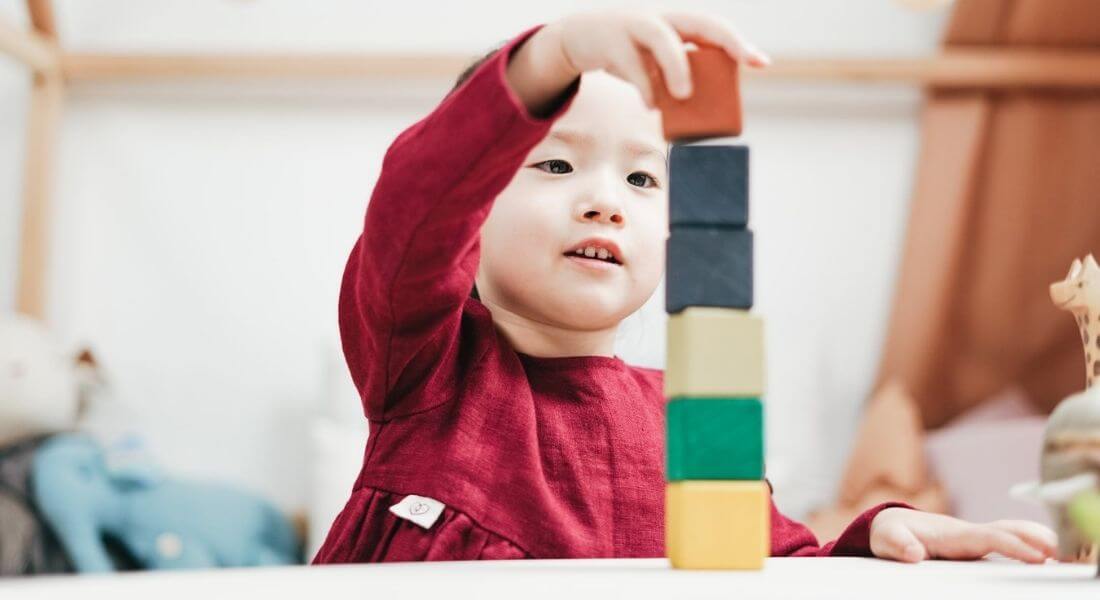 Viewing Autism as a Super Power, Rather Than a Disability
It's not often that we hear about a LinkedIn update going viral, but that's exactly what happened when a young man with autism, Ryan Lowry, recently shared a photo of a handwritten letter to his "future employer" on his account. Like many of our Hopebridge kiddos with autism spectrum disorder (ASD), communication is challenging for him, so he used this opportunity to openly and honestly share his strengths and challenges to seek mentors and job opportunities in the animation industry.
A testament to the strengthening of autism awareness and others witnessing the drive and courage of this individual, Ryan's post has been viewed more than 7 million times. He's received notes of encouragement from notable entrepreneurs like Virgin Group's Richard Branson (who is neurodiverse; diagnosed with dyslexia), plus others in the workforce who are also autistic. More importantly, Ryan's post helped him achieve his goal of gaining the attention of companies like Amazon, Dell and Microsoft, as well as gain access to extra training in his field of choice.
This is an uplifting story we could all use lately, but we hope it does more than bring a smile to your face. We desire to see stories like this inspire others to embrace neurodiversity.
How Neurodiversity has Impacted our Industries and Lifestyles
Think about it: What would the world be like without some of our greatest scientists, revolutionaries and entrepreneurs? What if everyone was so similar to each other that innovation halted?
What a boring world we would live in if everyone was the same!
Thankfully, our planet is full of people who think in various ways. Many, like those in our centers, offer a unique way of seeing the world, and much of that neurodiversity has led us to where we are today.
Take astronomer, Carl Sagan, for instance, who served as an advisor to NASA and briefed Apollo astronauts before traveling to the moon, as well as co-wrote the popular TV show, Cosmos. Did you know he had autism?
How about financial mind, Charles Schwab, who could solve complicated business problems in an instant, or IKEA founder, Ingvar Kamprad, whose creative solutions led him to offer simple illustrations versus written instructions for his products? They have dyslexia. JetBlue founder, David Neeleman, and Kinkos founder, Paula Orfalea, ideated new ventures in their industries, and both have ADHD. Comedian Dan Aykroyd believes Asperger's Syndrome partly led him to create some of his funniest characters. And here's one your kids may appreciate: Satoshi Tajiri, the creator of Pokemon – one of the highest-grossing franchises of all time – is autistic. It's also been speculated that Andy Warhol, Thomas Edison and Albert Einstein were on the spectrum.
While each individual experiences their symptoms differently and their diagnoses cannot (nor should not) take credit for their gifted characteristics or creativity, these neurodiversities are undoubtedly a piece of these pioneers, and possibly contributed to their accomplishments.
Their inventions and discoveries help remind us that individuals with neurodiversities like autism are differently abled, not disabled. They may experience invisible challenges and learning differences – as our autism parents at Hopebridge can understand – but each person also has their own incredible strengths and gifts.
Major corporations are beginning to notice these talents and harness them, understanding that the typical interview process may accidentally weed out potentially exceptional candidates. Companies like Ford, Hewlett Packard Enterprise (HPE), JPMorgan Chase and UBS, to name a few, now offer neurodiverse recruitment and mentorship programs for candidates who may not fit the "normal" job profile. Other smaller businesses focus on on-the-job training for specific skill sets that may be better suited to those with autism and other special needs.
Autism's Positive Effect on Others
The benefits of neurodiversity go beyond the workforce. "Greatness" doesn't mean the same thing to everyone.
Neurodiversity can have an impact on the lives of neurotypical individuals and the broader day-to-day. Just ask Tiauna, one of our Hopebridge moms. She believes the rest of the world could benefit from taking a moment to learn what is going on in the minds of those who have ASD, rather than always believing it should be the other way around.
"Autism is a beautiful thing. A completely neurotypical child teaches so much, but kids like my son, Sawyer, can do it in more profound ways," said Tiauna. "Throughout our autism journey, he has taught me patience, love and acceptance with a deeper understanding and I am grateful for it."
We heard from other Hopebridge parents and team members that they experienced this first-hand during the pandemic. While the rest of the world and country (rightfully) fretted over the direct and indirect effects of COVID-19, the children in our centers often provided a fresh breath of air amidst a sea of worry. The surprising flexibility of many of our kiddos to adapt to new routines, utilize new technology, wear face-coverings, blossom with new skills and continue to show us how to have fun – all while struggling with other challenges – encouraged us to view the world through their eyes.
Whether it be imagination, empathy, authenticity, creativity, resilience or the ability to recognize things others do not, we hope more of the public will begin to seek out and value the strengths of each person, specifically those with autism or other neurodiversities.
Get Help from Hopebridge
At Hopebridge, we're never searching for a "cure" for autism. We don't want to remove the pieces that help make a person who they are, but rather provide them with the tools and strategies they need to thrive through personalized programs that focus on individual needs. Through therapies like applied behavior analysis (ABA), occupational therapy and speech therapy, we aim to help children with autism reach their greatest potential.
If you are searching for a space where neurodiversity is not only accepted, but appreciated, while also aiding with your child's challenges, Hopebridge is here for you. Contact us to get an appointment for autism testing or ABA evaluation.