Exciting BCBA Jobs: What it's Like to Work as a Travel BCBA with Hopebridge
June 16, 2023
Traveling BCBA Alycia Link Embarks on Her Journey to Make an Impact
Imagine a job where you can maximize your impact while experiencing your own adventures. And with this job, the "where" is a big part of the payoff.
You've likely heard of the concept before, either through travel nurses, Teach for America or the Peace Corps, but have you ever thought about becoming a travel BCBA?
When Board Certified Behavior Analyst (BCBA) Alycia Link started with Hopebridge, the idea of combining travel with work was something she had dreamed about, but seeing it come to fruition was a whole other experience.
Building a Career and a Better World as a Travel BCBA
Though Alycia only started in the traveling BCBA position six months ago, it has already taken her places—literally.
"When our regional BCBA, Chris, sent me the job for the travel BCBA, I said, 'This is it! It's exactly what I described to you!' It felt like my dream job just popped out of the universe," said Alycia. "It offered the best of both worlds: the ability to be immersed in the culture and collaboration in center, as well as the flexibility to travel."
The role of the travel BCBA is a full-time position that centers around temporary placements where the need is the greatest. Alycia started in the Hopebridge clinic in High Point, NC for her first six-month assignment, but also had the chance to help in the therapy center in Apex, NC. Next up is Mesa, AZ.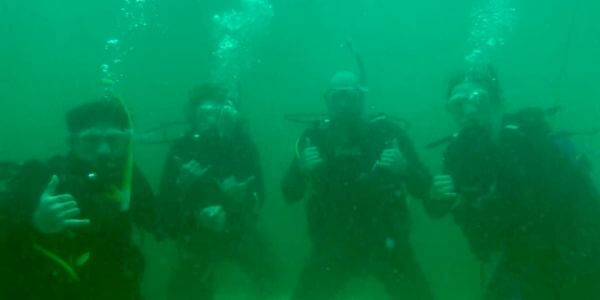 "I'm pretty flexible, so if you need me there, I'm going there," said Alycia. "I want to make an impact on the deepest level, which often means being sent to newer centers that don't yet have BCBAs or supporting those who are just starting out in order to help create a steady base for our families."
Since starting in this role, Alycia has trained BCBAs who are new to Hopebridge, which she says opened the door for two-way teaching opportunities and collaboration.
"In a short time, I've gotten to grow much more as a BCBA because I get to meet so many compassionate people, hear about their goals and aspirations, and see a wider variety of perspectives," said Alycia.
In addition to her regular compensation as a BCBA, mission bonus and travel benefits, Hopebridge supports Alycia and other travel BCBAs in getting credentialed across multiple states.
Hopebridge's travel BCBA position offers short-term missions, high-quality benefits, the ability to maximize impact in areas where it's needed most and accelerates leadership opportunities within the community. Alycia's responsibilities have included initial evaluations, program design, oversight for patients in emerging centers, leading teams of RBTs on her own caseload, supporting ongoing training for RBTs and BCBAs, and direct connections to caregivers through family guidance sessions. All the while, she has a team supporting her along the way.
Memories Made as a Traveling BCBA
Through these placements, Alycia has used her off hours and weekends to visit Crowders Mountain, Blue Ridge Parkway, Shenandoah National Park, Pilot Mountain, Asheville, Carowinds amusement park and a handful of other hiking spots.
Her husband, who works remotely, joins her on this journey, as do her cat and two dogs. She even has a harness for her cat and a backpack for when he gets tired along their hikes! Together, they have taken up new hobbies like rock climbing and scuba diving.
"I'm never bored. Every weekend we find something new to do. I know I won't be in this place forever, which makes every day we spend here a gift," said Alycia. "I get to explore while still making an impact during the week."
Both of Alycia's placements have already made on centers' patients, families and teams, as well as on her own personal and professional life.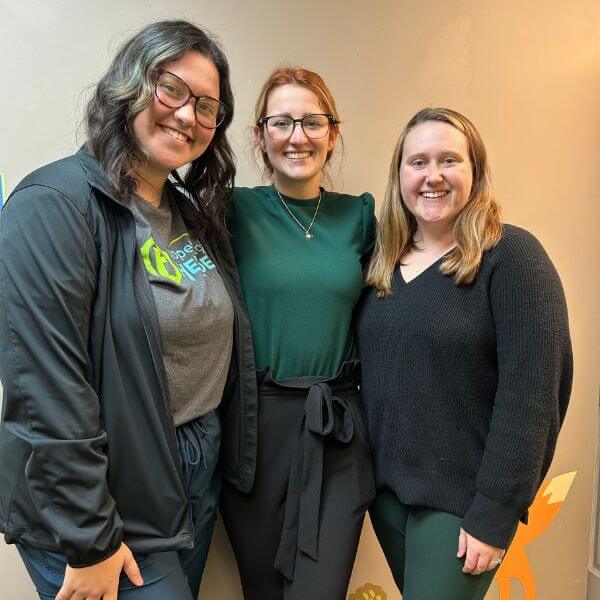 At High Point, she worked with a patient who started therapy with a high amount of challenging behaviors, including severe self-injury, aggression and hour-long tantrums, which often took the place of more functional communication. In a short amount of time, this child has made a tremendous amount of progress and reduced the amount of each of these behaviors significantly, which has allowed him to experience more joy and new activities.
"When he started, I never saw him smile. Now he walks around grinning and is starting to talk. It's made such a difference for him," said Alycia.
When thinking of her time at Apex, the team around her is what sticks out in Alycia's mind. She felt "blessed" to help others stay motivated and realize they are continuing to make a positive difference. It's there that she realized she felt pride not only through the growth of her patients, but also that of the RBTs.
"Even though I was only in Apex temporarily, it felt difficult for me to leave. I loved seeing all the growth and passionate people we have in this company. I couldn't say it aloud or I'd cry, so I wrote all the RBTs, BCBAs and the center manager a letter about how much I appreciated them and their strengths. I'm sure it will be similar when I leave High Point soon," said Alycia.
Create Your Own Journey with a BCBA Job at Hopebridge
"I know I can make a bigger impact by traveling. I know that wherever I go, I've set it up for success and made sure they can maintain it. Then, I get to transition somewhere else and do it all over again," said Alycia.
Do you want to journey around the United States – or the world – while making a positive difference?
Like Alycia, the ideal candidate for this position is mission-oriented and ambitious with entrepreneurial energy. A travel BCBA is energized by change and nomadic patterns. They are leaders and are flexible yet also thrive in creating structure.
Using her own experience, here are some of the potential pros and cons Alycia recommends candidates keep in mind when considering pursuing a job as a travel BCBA:
Alycia Outlines the Pros and Cons of Being a Travel BCBA
The travel BCBA position is not the only way to spread your wings while working at Hopebridge. A number of our team members have taken their skills and service across borders through the Global Autism Project (GAP). We applaud and support our clinicians who seek to help others make significant change by following the need to other countries, as well as appreciate the newfound education they bring back to us and their colleagues through their travels.
If Alycia's story inspires you to make your own mark on the autism world while discovering part of your purpose through travel, we encourage you to check out our open positions at Hopebridge. We want you to join us on the mission to ensure that all children have access to the life-changing services they deserve.
VIEW TRAVEL BCBA ROLES
*Informed consent was obtained from the participants in this article. This information should not be captured and reused without express permission from Hopebridge, LLC.